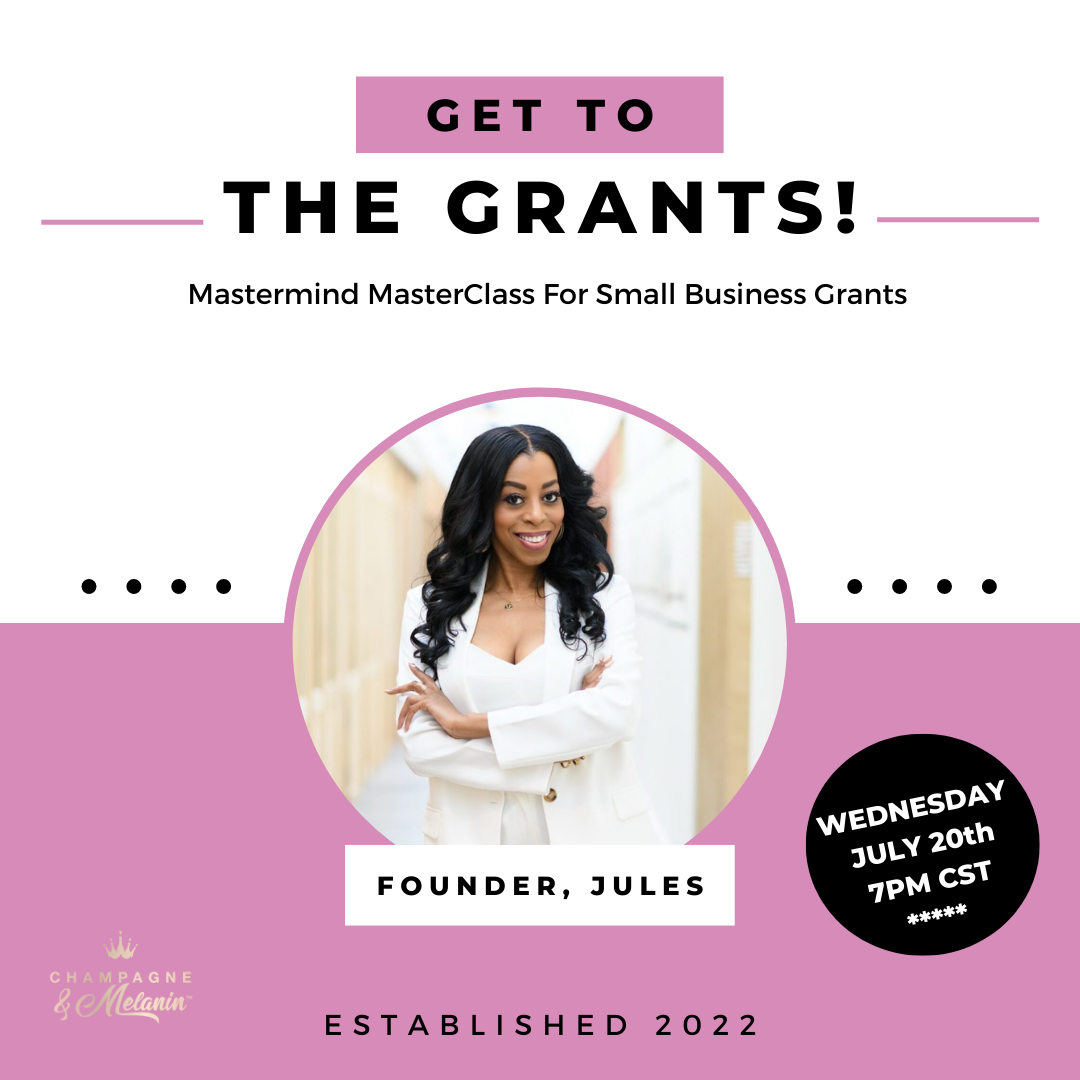 Here's What You Get!
In my UPDATED 2 hour MasterClass, I'm going to give you step-by step tips, tricks, grant question outlines, my exact writing samples, my content strategy, the Top 10 Grant Questions you need to be ready to answer, access to my Excel spreadsheet of over 100 ongoing evergreen grants you need, a robust Q&A, forever access to the masterclass replay and every step I took on how I won 2 small business grants with Facebook in 2020 and Comcast in 2021, totaling over $15,000.00!

++++++
"Julie literally taught me everything I need to start my grant application process and get to these grants designated for African-American & Hispanic women. 
I feel more confident and ready than ever that I'm definitely going to land the funds I need for my small business in 2022!"
Janel Danza, CEO, Rizos Travel & Curly Girl Social Media Influencer
Frequently Asked Questions
Can I get a refund?
My MasterClass is designed for entrepreneurs who need financial help for business ventures.
Once your seat is secured, there will be no refunds.



When will I get my ZOOM link?
You'll receive your link 48 hours before my Masterclass. You'll get a privacy access code also!
What if I need more private coaching?
Absolutely! Upon completing my MasterClass, you'll receive further instructions on how to book a private & discounted private coaching session with me.